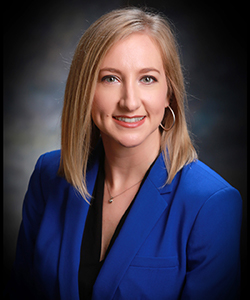 Christine graduated Summa Cum Laude from the University of Louisiana at Lafayette in May 2007 with a Bachelor of Science in Accounting. She went on to complete a Master of Business Administration in 2011, in addition to earning her CPA license. She's a member of the American Institute of Certified Public Accountants and the Society of Louisiana Certified Public Accountants.
Christine joined Darnall Sikes & Frederick in 2007. In her time with the firm, she has gained extensive knowledge and experience in the areas of individual, business, and multi-state taxation as well as forward thinking tax planning and consulting. She is currently a member of the firm's Tax Committee.
Christine enjoys working closely with clients in a variety of industries. She works hard to develop a deep understanding of their business and financial position. Her experience allows her to assist clients with their business decisions as well as address any challenges. She looks forward to building long-lasting relationships with her clients.