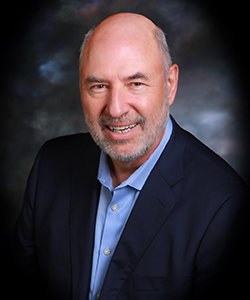 As a CPA practicing taxation and business consulting for over 30 years, Craig has a unique perspective on the demands of financially successful businesses and a particular interest in business and financial planning. Craig understands a holistic approach to providing service to business and personal clients is the only way to assure client goals are ultimately attained and financial independence is achieved.
A graduate of the University of Southwestern Louisiana (now University of Louisiana at Lafayette) with a Bachelor of Science degree in Business Administration, Craig now assists clients with their financial planning needs as a Certified Financial Planner. He has passed the FINRA Series 7 and 66 exams. Since earning the Personal Financial Specialist (PFS) designation from the American Institute of Certified Public Accountants and becoming a registered representative with 1st Global Capital Corp., Craig has been able to further serve his clients' financial planning and investing needs. Craig is also a member of the American Institute of Certified Public Accountants and the Society of Louisiana Certified Public Accountants, as well as the Financial Planning Association.
Craig knows that many of Louisiana's best businesses trust him to advise them on current issues as well as plan for a successful future. He derives a great deal of professional satisfaction from knowing that he has played an integral role in helping people create a financially secure future.
Securities offered through 1st Global Capital Corp., Member FINRA, SIPC. Investment advisory services offered through 1st Global Advisors, Inc. Insurance services offered through 1st GLobal Insurance, Inc. We currently have individuals registered to offer securities in the states of AR, AZ, CA, CO, CT, DC, FL, GA, ID, IL, IN, LA, MO, MS, MT, NC, NM, OK, OR, PA, SC, TN, TX, UT, VA, WA, WI, and WY.
Back