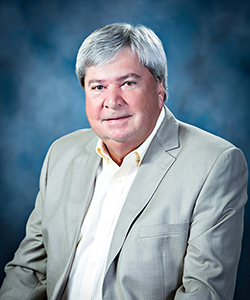 In addition to being the managing partner of the Eunice office of Darnall, Sikes & Frederick, Danny also serves on the firm's Financial Services Committee and the Auditing Committee. Danny possesses extensive experience in estate planning, audits, financial services, and money management.
Since earning his Bachelor of Science degree in Accounting from the University of Southwestern Louisiana (now University of Louisiana at Lafayette), Danny has spent over 30 years helping his clients in realizing their business and personal finance goals. A member of the American Institute of Certified Public Accountants (AICPA) and the Society of Louisiana Certified Public Accountants (SLCPA), Danny is also a registered representative with 1st Global Capital Corp.
Danny focuses on creating robust, long-term client relationships through in-depth, one-on-one consultation. Once Danny knows his client's personal and professional needs, he has a framework for developing a financial plan which best fits the client's goals.
Securities offered through 1st Global Capital Corp., Member FINRA, SIPC. Investment advisory services offered through 1st Global Advisors, Inc. Insurance services offered through 1st GLobal Insurance, Inc. We currently have individuals registered to offer securities in the states of AR, AZ, CA, CO, CT, DC, FL, GA, ID, IL, IN, LA, MO, MS, MT, NC, NM, OK, OR, PA, SC, TN, TX, UT, VA, WA, WI, and WY.
Back