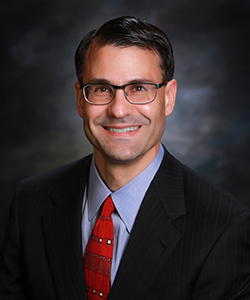 Erich is a shareholder with Darnall, Sikes & Frederick and sits on the firm's Tax Committee. He has nearly 30 years of tax and accounting experience, and has extensive background in estate tax planning and succession matters, corporate taxation, fiduciary taxation and other business tax planning. He is also heavily involved with multistate tax and has experience with nearly all states that have an income tax. Erich also has background with agricultural businesses.
He graduated Cum Laude from Baylor University where he earned a degree in Accounting in 1992, and a graduate degree in Taxation in 1993. After practicing tax at a regional accounting firm in Fort Worth, Texas for five years, he joined Darnall, Sikes & Frederick in 1998.
Erich has always gone the extra mile for his clients and enjoys complex tax situations. He is constantly monitoring tax law changes to keep his clients in the best possible tax position. He is a member of both the American Institute of Certified Public Accountants (including its tax practice section) and the Society of Louisiana Certified Public Accountants.
Back