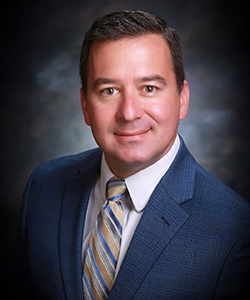 Since joining the firm in 1998, Jeremy has been an energetic and knowledgeable addition to the Darnall, Sikes & Frederick team. Specializing in audits, reviews, and compilations, Jeremy also has extensive experience in small business consulting and income taxation.
Jeremy launched his career with the firm immediately after graduating from the University of Southwestern Louisiana (now University of Louisiana at Lafayette) with a Bachelor of Science degree in Business Administration. In addition to being a shareholder with the firm, Jeremy also serves on the Executive Committee, Operations Committee and Audit Committee. Jeremy belongs to the AICPA and SLCPA and served on the Board of Directors for the Acadiana Chapter of the SLCPA.
Because Jeremy focuses on results, he takes a great deal of professional pleasure from offering expert advice which guides his clients toward making choices that will result in a healthier, more successful financial outlook.
Back