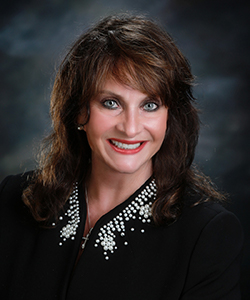 Rebecca is a shareholder and a member of the Darnall, Sikes & Frederick Tax Committee. She joined the firm in 2004 and has over 35 years of accounting experience. Rebecca has extensive knowledge in individual, corporate, partnership and fiduciary taxation within various industries of real estate, oil & gas, restaurant, construction and professional services. Rebecca also has experience in estate and trust taxation, mergers and acquisitions, forensic accounting and assisting attorneys in divorce cases with divisions of marital assets and determination of community vs. separate income.
Rebecca is a graduate of the University of Southwestern Louisiana (now University of Louisiana at Lafayette) with a Bachelor of Science degree in Accounting and is a member of the Society of Louisiana Certified Public Accountants and the American Institute of Certified Public Accountants.
Securities offered through 1st Global Capital Corp., Member FINRA, SIPC. Investment advisory services offered through 1st Global Advisors, Inc. Insurance services offered through 1st GLobal Insurance, Inc. We currently have individuals registered to offer securities in the states of AR, AZ, CA, CO, CT, DC, FL, GA, ID, IL, IN, LA, MO, MS, MT, NC, NM, OK, OR, PA, SC, TN, TX, UT, VA, WA, WI, and WY.
Back