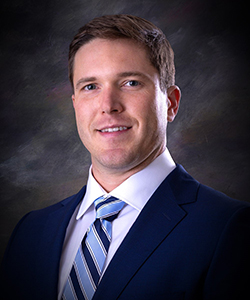 Taylor began his career with EY in 2015, where he focused on financial statement and internal control audit engagements for public and non-public companies. In 2020 he was promoted to assurance manager where he supervised and led multiple engagement teams and worked directly with client executives to develop and improve accounting and internal control processes. During his time with EY he developed a broad knowledge base serving clients across multiple industries including telecommunications, oil and gas exploration and production, oilfield service, manufacturing, and utilities.
He joined Darnall, Sikes & Frederick in 2023. As a Certified Public Accountant, Taylor's practice is focused primarily on financial statement audits, as well as reviews, compilations and small business consulting.
Taylor graduated from Louisiana State University in December 2013, with a Bachelor of Science degree in Accounting. He continued his education at Louisiana State University where he achieved a Master of Science in Finance, in 2015. Taylor became a Certified Public Accountant in 2015. He is also a member of the American Institute of Certified Public Accountants and the Society of Louisiana Certified Public Accountants.