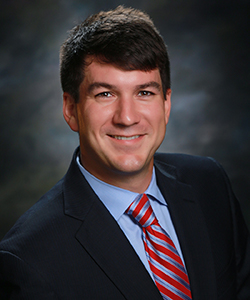 Ben has worked with a variety of clients including individuals, small businesses, and corporations. His clients range in industries, including oil and gas, health care, law, construction, real estate, and insurance to name a few. Ben takes pride in working closely with his clients to give them peace of mind and act as a guide to better grow their businesses.
Ben is a 2011 graduate of the University of Louisiana at Lafayette where he earned a Bachelor of Science degree in Accounting. Since joining the firm in 2011, Ben has excelled with client relations and leadership. He currently serves as a member of the Firm's Tax and Leadership Committee.
Ben is also a member of the American Institute of Certified Public Accountants and the Society of Louisiana Certified Public Accountants. He has served as the President and Treasurer for the Beaver Club of Lafayette (a non-profit civic club) and also volunteers his time with the UL-Lafayette Alumni Association.