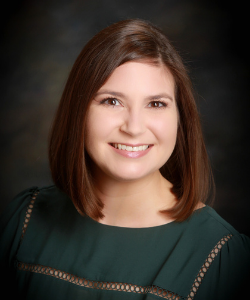 Since beginning her career with Darnall, Sikes & Frederick in 2008, Cherie has developed her knowledge and experience in the areas of individual, business, and multi-state taxation in various industries to provide clients services that include tax planning and consultation. She also has an understanding of fiduciary, estate, and trust taxation.
Cherie graduated Summa Cum Laude from Nicholls State University in May 2010 with a Bachelor of Science in Accounting. She continued her education at the University of New Orleans where she achieved a Master of Science in Accounting with a concentration in Finance, in 2012. Cherie became a Certified Public Accountant in 2017. She is also a member of the American Institute of Certified Public Accountants and the Society of Louisiana Certified Public Accountants.
Cherie enjoys working alongside her clients to cultivate a deep understanding of their business and financial requirements to provide personalized service in tax and accounting.