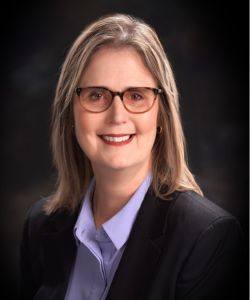 Christie Dunn joined the firm in 2023. She brings a wealth of experience to the table with a 30+ year career predominantly focused on auditing diverse entities such as for-profit companies, nonprofit organizations, and governmental bodies. Her expertise is centered around financial audits, reviews, and compilations, spanning these sectors. Additionally, she specializes in governmental, and small business consulting and management advisory services, with a drive to equip clients with insights and techniques essential for their ongoing success.
A proud graduate of the University of Southwestern Louisiana (now University of Louisiana at Lafayette) in 1991, with a Bachelor of Science degree in Business Administration, Christie has been a licensed Certified Public Accountant since 1993. She holds memberships with prestigious organizations including the AICPA and the Louisiana Society of Certified Public Accountants. Her active involvement encompasses various CPA committees, notably those focused on governmental and not-for-profit accounting and auditing. Currently, Christie contributes to the LCPA Ethics Committee and previously served on the LCPA Peer Review Committee. She even took the helm as President of the Board of the Acadiana Chapter of the Louisiana Society of Certified Public Accountants. Christie's engagement extends beyond the professional realm, as she volunteers with several local nonprofits in the Acadiana area.
Christie's dedication shines through in her commitment to help clients attain their objectives, offering tailored guidance and strategies. Renowned for her exceptional client care, she consistently goes the extra mile to provide timely and personalized attention.