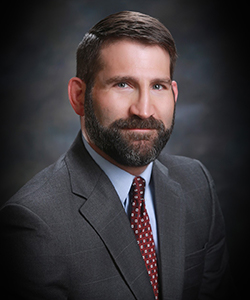 Kyle has been in the accounting profession since 2002, providing him with a broad knowledge base in the areas of construction contractors, financial institutions, nonprofit organizations, and governmental entities. His goal is to provide clients with advice and skills necessary to achieving their objectives and continuing their success.
He joined Darnall, Sikes & Frederick after graduating Cum Laude from the University of Louisiana at Lafayette. Kyle's practice has focused on financial statement audits, reviews, compilations and tax planning services. He has also developed a specific skill set in the areas of forensic accounting and fraud examinations. To complement this, Kyle completed the requirements to become a Certified Fraud Examiner in November of 2016.
Kyle's professional involvements include memberships in the American Institute of Certified Public Accountants, the Louisiana Society of Certified Public Accountants, and the Association of Certified Fraud Examiners. Kyle has previously served as Treasurer of the Board of Directors for the Lafayette Chapter of Habitat for Humanity.