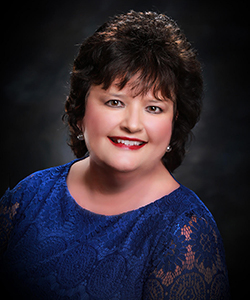 A member of the Darnall, Sikes & Frederick Audit Committee with over 35 years of professional experience, Pam focuses on performing audits, reviews, and compilations for a broad array of clients. Pam is also involved in management advisory services helping clients develop and enhance the management and leadership of their business. Pam is also a Certified Valuation Analyst (CVA) with the National Assocation of Certified Valuation Analysts, a designation which indicates a high level of experience in business valuation.
Pam truly enjoys performing valuations because of their complex nature. Taking so many factors into account—a business' future earning potential, the value of tangible and intangible assets, and economic and industry conditions—presents a unique professional challenge. Tackling these challenges provides Pam with a great deal of professional satisfaction, which in turn allows her to arm her clients with the knowledge they need to make informed business decisions.
Pam is a graduate of the University of Southwestern Louisiana (now University of Louisiana at Lafayette) with a Bachelor of Science degree in Accounting and is a member of the Society of Louisiana Certified Public Accountants, the American Institute of Certified Public Accountants, and the National Association of Certified Valuation Analysts.