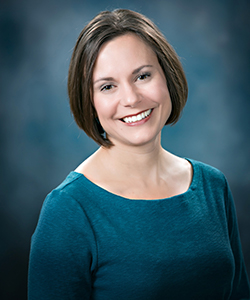 Rachel joined Darnall, Sikes & Frederick in August 2003. Rachel enjoys the challenge of helping clients identify and solve problems, and teaching them how to develop their accounting expertise. She has recently become a member of the firm's Leadership Committee, where she is dedicated to facilitating the growth and success of the firm.
She graduated Summa Cum Laude from McNeese State University with a Bachelor of Science in Accounting and has been a practicing Certified Public Accountant since August 2005. In her time with the firm, she has gained extensive knowledge and experience in the areas of audit, review, and compilation engagements for a wide variety of entities.
Rachel is also a member of the American Institute of Certified Public Accountants and the Society of Louisiana Certified Public Accountants.